Revised: January 12, 2021
The Indiana State Department of Health (ISDH) recommends anyone age 70 and older receive the COVID-19 vaccine, in addition to first responders and healthcare workers. Appointments may be made by following the steps below or calling 211. A caregiver or loved one may make an appointment on behalf of an eligible senior. Appointments are required.
1. Visit the state's registration website ourshot.in.gov
2.Once you are on the ourshot.in.gov website, select a vaccination site. The screenshot below illustrates where to find the link on the site.
3. Once the page opens. You can either click on one of the purple icons on the map or select a site from the list of counties displayed.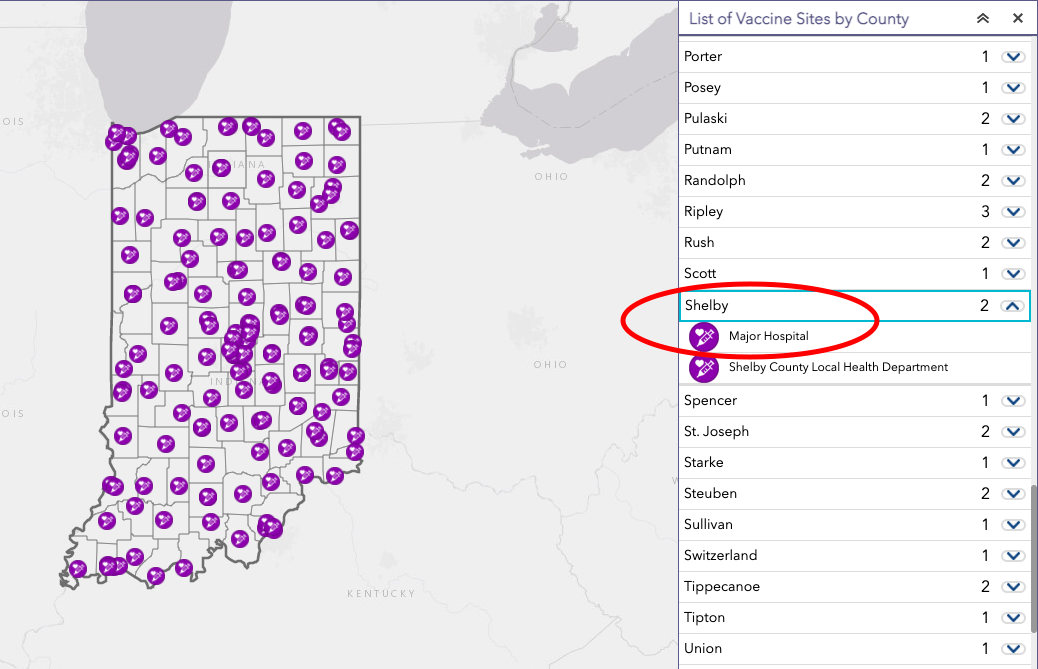 4. Next you should see a window will display showing the address. Click the link under "Scheduling" to register.
5. Fill out the required eligibility criteria and select "Schedule an appointment."