Welcome to the Bee Unique Boutique
Located at the Benesse Oncology Center, the Bee Unique Boutique offers spa products, jewelry and unique gifts to pamper yourself or another special woman.
We're different! It's not just what we do; it's how we do it.
At the Bee Unique Boutique, guests can ask the most personal of questions and receive the most professional answers. It's a place where you can shop with dignity and privacy for products to help you look and feel your best. Product offerings in the boutique are designed around the many health needs of women in all phases of life.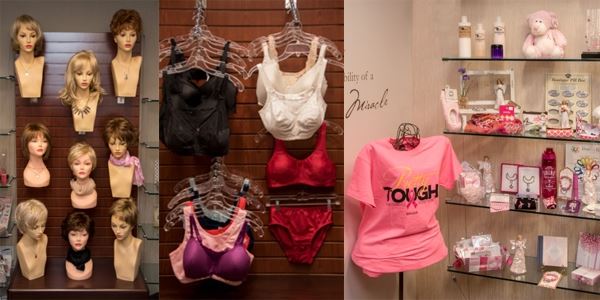 Post-breast surgery products
For women who have undergone breast surgery, Bee Unique Boutique offers traditional and attachable breast forms, partial forms and post-mastectomy bras. Our staff is expertly trained to ensure a proper fit in a discrete and caring environment.
Did you know? Most health insurance plans provide coverage for bras and prosthetics when ordered by a physician? Need help determining your eligibility?
Call today and ask one of our associates for details. We encourage scheduled appointments for our fittings by calling 317.421.1803.
Hair loss products
For women who are undergoing cancer treatment, Bee Unique Boutique offers an array of wigs and partial hair prostheses, as well as hats, scarves and traditional turbans.
Hours
Monday - Friday: 9 a.m. - 1 p.m. or by appointment
*Closed most holidays